It seems like just yesterday we arrived in Maine, waiting for our Pre-Camp group to arrive and to start setting up for the summer. In the blink of an eye, we have said our goodbyes to the greatest campers and finest staff anywhere.
We had such an amazing summer! To our staff: Thank you for all of your hard work and dedication. To our families: Thank you for allowing us to spend 3 1/2 weeks with your wonderful children. Please know that we recognize the tremendous leap of faith on your part and strive every day to earn the your trust. And to our Campers: You are the reason we do what we do. Seeing your smiling faces and listening to your laughter all summer fills our hearts with joy that we can't sufficiently describe.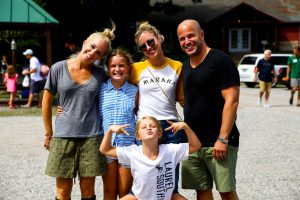 To our amazing CIT's: Watching you grow through the years and become the fine young men and women who set the tone for all of our campers is incredible. You were a wonderful group, and you will truly be missed. Please keep in touch, and we can't wait to have many of you join our staff in the years to come.
And while we are sad the summer of 2016 has come to an end, the memories we made will last a lifetime. We are pumped the countdown to Summer 2017 is now on! Oh, what a beautiful day in the state of Maine!!!