Summer is here and Laurel South is off to an amazing start!
The staff couldn't have been more excited to greet our campers from all over the country and the world. With their arival on Thursday, our camp family was complete. After an amazing Laurel South Cookout, we all headed to Cove, where Roger and Dagni welcomed everyone to another magical summer in Casco. We shared in evening programs designed to rekindle old friendships and build the foundation for new ones. We all went to sleep excited to see all the new summer has in store for us.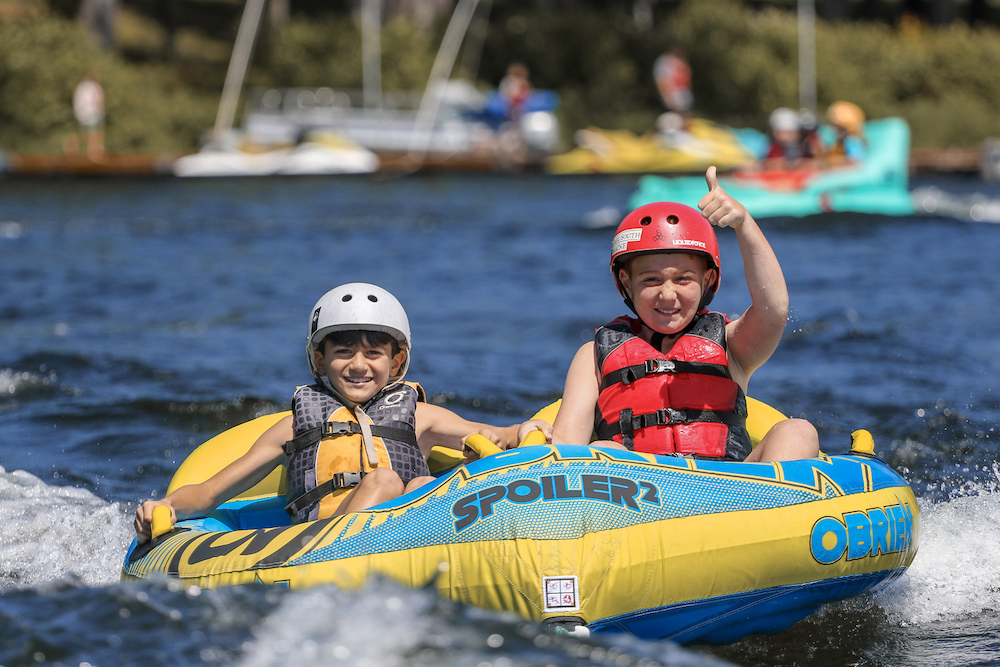 On Friday, Moose Stomp Day, we created camper schedules, devoured s'mores and took photos. Crescent Lake was alive with bumper tubing and pontoon boat rides, all leading up to our first program day on Saturday! From Crescent Lake to the ball fields, from the Culinary Center to the Stables, from Arts to Adventure, the sounds of campers and staff singing and cheering and laughing filled the air.

We're gearing up for all the summer will bring, and we'll keep you posted on the goings-on at Laurel South in future blogs. Until then, know that we're having a blast and making memories that will last a lifetime.

After all, it's always a beautiful day in the state of Maine!!