We had an amazing summer! The campers and staff built friendships and created memories that will last a lifetime. We only wish it didn't go by so fast.
While we're sad to see the season come to an end, we're already counting the days until the 2015 summer arrives!
Thank you to the most incredible staff and awesome campers anywhere. Thank you, also, to our camp families for trusting us with their terrific children.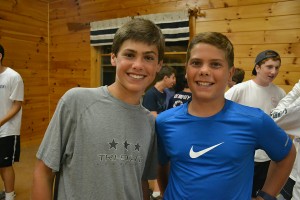 We will keep you updated throughout the year about our many new projects and program ideas. Until then, have a great school year and keep your Laurel South memories alive. Before you know it, we'll be reunited on the shores of Crescent Lake.