It seems that just yesterday the blog subject at hand was the anticipation of the campers' arrival at camp. As usual, though, we blinked and now it's August. Another summer is coming to a close over the next couple of weeks. This is the time of year when campers and staff alike begin reflecting over their summer. They mentally check off their bucket lists for this summer and already begin composing new ones for next summer. They begin making those final efforts to do those camp things they love most at least one more time. They take stock of those special moments—the ones that will forever define the summer of 2014. At the end of the day, there are always a million reasons why this summer was better than any other. Something was always bigger or better or even brand new. Your circle of friends has always grown just a little bit larger. You finally had the chance to go on that camp trip or participate in that camp activity to which you've been looking forward to for years. Even though the summer never seems long enough, it's always mind-blowing to realize just how much was accomplished in such a short span of time. Perhaps it's the sheer volume of activities that take place at sleepaway camp that makes every summer seem like the best summer ever.
When one weighs the summer as a whole, the good memories are prevalent and the word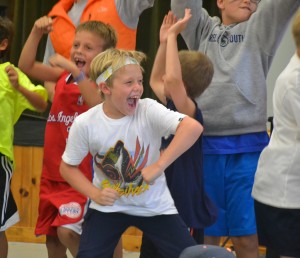 "amazing" comes to mind far more than the words "didn't love it." Upon considering everything that you accomplished, it's impossible to be disappointed, even if you can't check all your pre-summer goals off your list. At camp, especially at the end of the summer, it's much easier to focus on everything you've done more than everything you've not.. The feeling of accomplishment is inevitably satisfying in a way that reminds you just why you come to camp anyway. There's no other place in the world where you have the opportunity to accomplish so much in such a short period of time. Sure, you also come to relax, enjoy the rural setting, and spend time with your camp friends. But you also come with an agenda—specifically, a camp agenda of things that cannot be accomplished anywhere – or with anyone – else. These lists are often lengthy and filled with many more aspirations than can reasonably be achieved during a single summer. But the comforting thought that almost everyone brings home from camp is that there's always next summer…and the promise of another best summer ever.