As we reach the half way point of the session, the fun, friendships and memories continue to grow each day! The Ball Fields, Equestrian Center, Theater, Culinary Studio and Crescent Lake are all filled with the sounds of cheering, singing and laughter.
Yesterday was our first In-Camp "S" Day, and Brad did an incredible job putting together our now annual Resort Day. After a delicious continental breakfast and elective morning (including those awesome Bumper Tube rides on the lake) our campers had the opportunity to compete in the Tough Moose Obstacle Race (similar to a Tough Mudder competion), and everyone who participated had a blast! The afternoon was filled with Saco/Kineo Olmpics, a Baxter/Allagash Waterfont Party and special events for Rangeley and Katahdin. Our CIT's spent the day on their Magical Mystery Bs tour, where they went to many sites around Portland and even saw a Portland Seadogs baseball game (Tim Tebow was playing for the visiting team and gave the campers a wave!)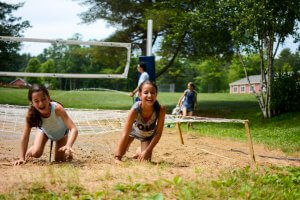 We always look at the positives at Laurel South, so we choose to not look at the session as being half over; we look at it as being half full of amazing experiences: Spirit Days…Theater Shows…Funtown…Carnival…etc. We've got so many things still to look forward to, especially making new friends and building memories that will last a lifetime!!!