How quickly a session can fly by? It seems like yesterday we were greeting our campers, creating our schedules and starting First Session. In what seems like the blink of an eye, we enter our final week. We've shared so many good times and created so many memories, but the final week has much more in store!
The 5-Year Club enjoyed their special morning trip this week. We also brought in a professional Fly Fishing instructor to teach advanced lessons for those who had already done the beginner's course at LL Bean. We aim to be a top Fly Fishing destination for campers who want to learn and perfect their craft! The 8th Graders spent an amazing two days in beautiful North Conway, New Hampshire. They had a blast! Intercamp games and tournaments allowed our campers to compete against friends from our neighboring camps. Last night was another awesome Council Fire. And the list goes on and on.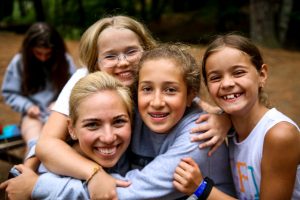 Everyone is pumped for the 6th Annual Moose Bowl this evening. We still have our all-camp trip to Funtown on the horizon. Before you know it, we'll have our Final Banquet, Final Social, Final Council Fire and complete our First Session.
While we're sad to see the session starting to come to an end, we'll be forever grateful for the memories made, friendships built and all of the wonderful times we have spent together!!!