It's difficult to imagine that we're entering our final week of the session!
When last we left, there was a commotion in the Dining Hall that turned out to be our incredible CITs breaking Spirit Days. For the next two days, the Green Team and Blue Team competed in the friendliest of competition. From the ball fields to the songs, plaques and cheers, we were so proud watching all of our campers give it their all, while still showing amazing sportsmanship and support for one another!
But so much has happened since! We had an amazing "S" Day at Funtown/Splashtown USA! The rides and the food and the games…and with Laurel South being the only ones in the park, we were able to avoid lines. Everyone had an amazing time! And before joining us at Funtown, our wonderful CITs took part in their "Super-Secret S Day." We'd tell you all about it, but, you know…it's super-secret!!
Last night we had one of our most anticipated camp traditions, as the Red Rattlesnakes and Black Bears competed in a hard-fought, clean-played Moose Bowl. Between the tailgate cookout, the singing of the National Anthem, the Halftime Dance Show, the s'mores and popcorn and t-shirt raffles, Moose Bowl was fun and exciting for all of our campers. We couldn't be more proud of our Rangeley men who left it all on the field and showed us all what the Laurel South spirit is truly about.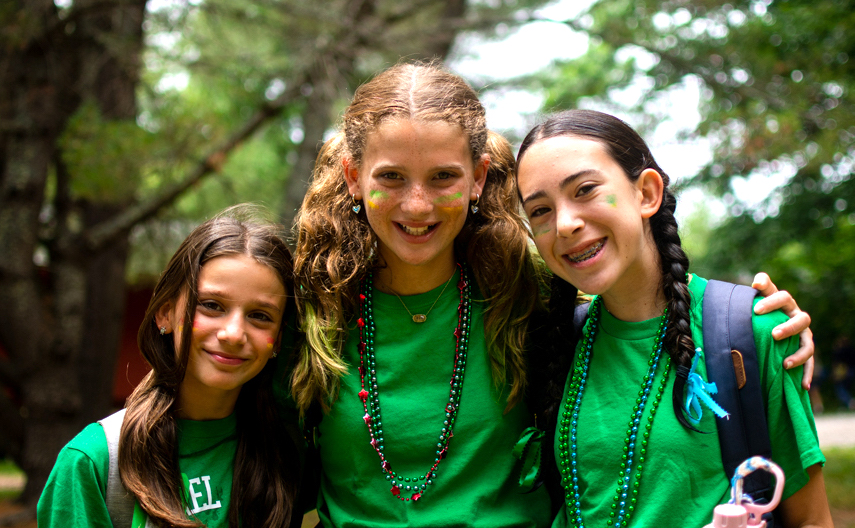 And you may think that the summer will wind down, but we still have so much to look forward to…tonight is our first theater show, Moana, and we can't wait to see it! Tomorrow is another "S" day as our Katahdin ladies will have the opportunity to show their skills on the soccer pitch, facing off against our staff in the Katahdin Cup! As if that wasn't exciting enough, tomorrow afternoon will be one of our favorite and newest traditions, Moosestock! An afternoon of fun and music and food trucks that was a huge hit last summer! And we still have our 2nd theater performance, Frozen, along with Rocket launches, gymnastics shows, Final Banquet and Social, before our Closing Ceremonies and our heartfelt goodbyes.
The session has been awesome, and we can't wait to keep the fun going right up until the last minute!