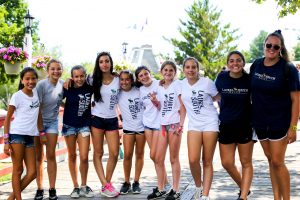 Just a precious few days remain in the summer of 2016 and we're taking full advantage of every opportunity.
Yesterday we had an amazing time at Funtown! Between the rides, games, food, fun and friendship, our Final "S" Day was awesome. Today and tomorrow are our last two program days of the season. All of the culminating activities will cap off another incredible summer. We're so excited for tonight's performance of Shrek, the Musical. The campers and staff have been working so hard, and we can't wait to see these all camp productions. Tomorrow is Final Banquet, when we will feast on steak, lobster or vegetarian lasagna. The banquet is followed by our Final Social. Sunday night is our Closing Ceremonies, when songs will be sung, laughter will ring and a tear or two will be shed.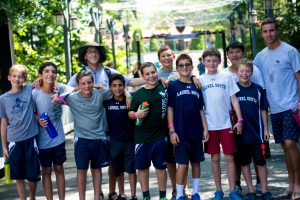 Monday is Departure Day. We can't wait to see and hear the stories as families are reunited. While it always saddens us to say goodbye, we're excited that the countdown to the summer of 2017 will officially begin!