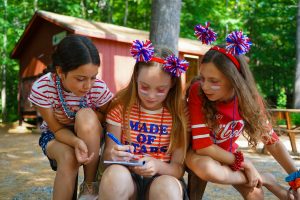 We've heard Roger say it many times. It's such a simple request, but one that has taken root at Laurel South over the years. It's a staple of the Laurel South experience. Be kinder than necessary. It may seem overly simplistic, but when put into action, is one of the cornerstones for the family vibe at Laurel South. It reminds everyone that we're on the same team and have the same goal. At camp, acts of kindness are routinely celebrated. Small acts of goodwill toward others build up, creating the foundation for our culture.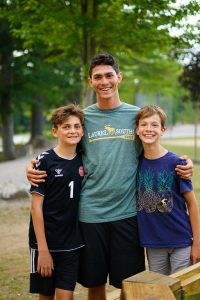 There are so many opportunities to be kinder than necessary every day at camp. At activities, it's seen through the praise and support we have for one another. Campers and counselors remain competitive and sportsmanlike in athletics. Positive feedback pushes campers toward new literal heights on the climbing wall. Artists find new ways to refine their creative work in InterArts. This attitude is entrenched in our Camp Brother, Camp Sister programs. Prospective families touring Laurel South always mention the welcoming smiles and friendly demeanor of everyone around camp.
The message may sound simple: Be kinder than necessary. But it's a key building block for a successful summer. Campers and counselors go out of their way to look out for each other. It creates a ripple effect, allowing for a perpetually upbeat atmosphere. And that's what the Laurel South Spirit is all about!