Athletics
Our outstanding sports program is instructionally-based and led by coaches and instructors mostly from the US and Canada. Our Sports Program includes:
Soccer
Flag Football
Baseball
Basketball
Volleyball
Softball
Field Hockey
Gymnastics
Physical Fitness
Lacrosse
Sand Volleyball
Kickball
Weight Training
Roller Hockey
Street Hockey
Aerobics
Cross Country
Golf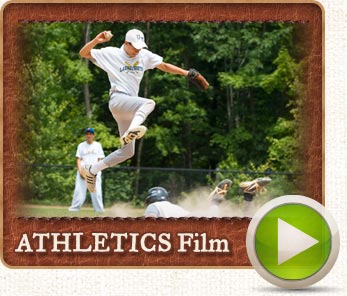 ---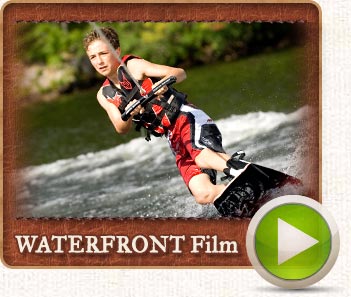 Waterfront
Our waterfront program is a central focus at Laurel South. Supervised by American Red Cross certified instructors, Crescent Lake is home to our comprehensive aquatics program.
Swimming Instruction
Sailing
Waterskiing
Wakeboarding
Wakesurfing
Stand Up Paddleboarding
Swim Team
Crew
Fishing
Canoeing
Water Aerobics
Kayaking
---
Tennis
Ten tennis courts and a staff of instructors make Laurel South's tennis program one of our signature activities. Our tennis coaches work individually with you to achieve measured and consistent progress. Our Tennis Program includes:
Tennis Instruction
Tournaments and Intercamps
Tennis Ladders
Intensive Tennis
Match Play
---
Adventure
An excellent tripping program and in-camp adventure center await all outdoor enthusiasts at Laurel South. Our Outdoor Adventure Program includes:
Overnight Camping
Hiking
Mountaineering
Climbing Towers
Ropes Course
Zip Line & Giant Swing
---
Inter-Arts
There are endless outlets for your creative energy and talents at Laurel South within our fine and performing arts program.
Studio Art (painting, drawing, water colors)
Jewelry Making
Ceramics
Arts & Crafts
Cartooning
Technical Lighting
Stage Design & Construction
Theatre Performances
Improvisational Theatre
---
Special Areas
Our Special Areas encompass many activities allowing for exploration in areas of special interest. Included in Special Areas is our Equestrian program which lets both beginner and advanced riders experience the fun of horseback riding, under the watchful eyes of equine instructors.
The Equestrian program includes:
English Riding Instruction
Jumping
Dressage
Horse Care
Trail Rides
Stable Management
Other Special Areas include:
Rocketry
Archery
Riflery
Nature
Animal Care
Cooking
Newspaper
Dance
Radio Station
Photography